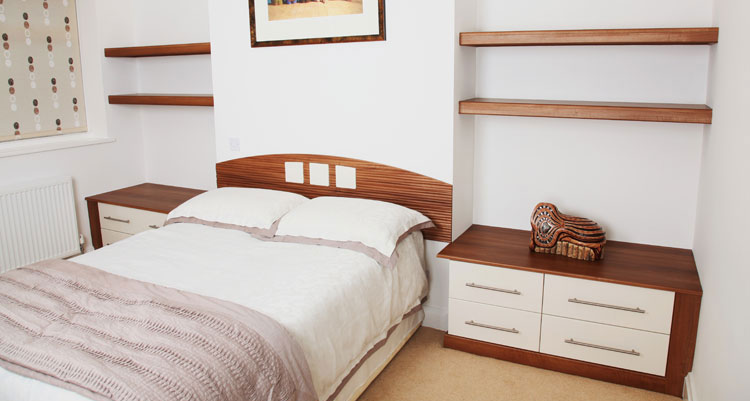 Workshop Projects are have 20 years' experience of building bespoke bedroom furniture in Kent, Surrey, Sussex and London.
We are experts when it comes to finding solutions to maximise your room's potential, we know how space is a commodity and our bespoke bedrooms allow you to make the most of your available bedroom space.
We'll also make sure that your bespoke bedroom features fit perfectly into your budget range so you can achieve that perfect, customised look at an affordable price.
Click on thumbnails to view large images.
Call us now on 01883 724920 and speak to one of our friendly, professional team about your bespoke furniture requirements.